Get Out of Jail Free

Scripture: "But the time is coming—indeed it's here now—when true worshipers will worship the Father in spirit and in truth. The Father is looking for those who will worship him that way." John 4:24
Are You in Prison?
Do you feel like you are in a prison? Maybe it's the prison of an addiction, a fear, or a past memory. I know how you feel. I have felt chained to events and feelings for years, and they have held me back. But the Bible talks about a powerful way to break out of prison. And It's free! Listen to this story about Paul and Silas, two Christian men who were thrown in prison for telling people about Jesus. Instead of getting bitter or depressed, listen to what they do:
"Around midnight Paul and Silas were praying and singing hymns to God, and the other prisoners were listening. Suddenly, there was a massive earthquake, and the prison was shaken to its foundations. All the doors immediately flew open, and the chains of every prisoner fell off!" Acts 16:25-26
The Power of Worship
Paul and Silas worshiped, and it broke them out of prison. You see, worship has the capacity to break you free--no matter how long you've been bound. But it really, really matters what or who you worship. For years, I worshiped appearance, relationships, acceptance, and addictions. They were the things I sought with all my time, the things I looked to fill me. In essence, they were my gods. Can you relate? But they were dead, and the Bible teaches that you become like what you worship:
"But their idols are silver and gold, made by the hands of men. They have mouths, but cannot speak, eyes, but they cannot see; they have ears, but cannot hear, noses, but they cannot smell; they have hands, but cannot feel, feet, but they cannot walk; nor can they utter a sound with their throats. Those who make them will be like them, and so will all who trust in them." Psalm 115:4-8
Worship the Living God
If you worship something dead, you will become dead inside. But if you worship something—Someone—that is alive, you will become alive inside too. Jesus said, "So He is the God of the living, not the dead, for they are all alive to Him." Luke 20:38 Do you want to worship the Living God and become alive inside too? Do you want your chains to be broken off? I do. Here is a worship tool that God is teaching me that I call: Zoom Out, Zoom In. I believe it can help you too!
Shift Your Perspective
I want you to think of a camera lens, how you can zoom in on something you want to focus on, and zoom out to get the bigger picture. That's how we worship things too. We zoom in on what we worship, and we zoom out on things that are less important. God wants us to zoom in on Him and zoom out on our problems. That will bring you true freedom. I want to practice this with you by using a very personal example. I really want to be married but haven't found the right person yet. My tendency has been to zoom in on my unfulfilled desire and zoom out on God's faithfulness. But God wants it to be opposite, so here's what He's teaching me:
Zoom Out: Instead of saying, "What's wrong with me? Has God forsaken me?" and trying to figure out all the things I could do to get a man, I say, "God, I know You have someone great for me. I know plenty of other people who You have provided spouses for, and I trust You to take care of me too." I zoom out on my problem, instead of making it my god.
Zoom In: Then, I zoom in on my Creator—my God whom I trust. I think about all the wonderful things about Him, all the times He came through for people in the Bible and for me in the past. I think about how He loves me, has a great plan for me, and is powerful enough to bring the perfect person from anywhere in the world. I find peace by zooming in on my living God, and He brings me life and breaks me out of jail.
Let's Practice!
What is your prison? I want you to be free of your fears and free to worship the God who gives you life! David said, "I prayed to the LORD, and He answered me. He freed me from all my fears." Psalm 34:4 Will you practice this powerful tool with me by zooming out on your problem and zooming in on God below in the Comments? Just confess your problem to God and thank Him for being the One who can meet your need. Let's break free of the prison together, just like Paul and Silas!
This article was a prayer letter email sent out every week. You can sign up to receive the prayer letter in your email by signing up here.
Prayer, Care and Share Jesus
* The Prayer, Care and Share Jesus (PCS) series is a guide to help you PRAY and CARE for others and SHARE your faith in Jesus *
Your PRAY NOW Challenge: "LORD I want to focus on you, not my problems. I want to be freed of my prisons. Help me to understand what they are and to be freed of them."
Tell us how it is going!
Click here to share what changes God is making in your life and how this guide is helping you.
Just for You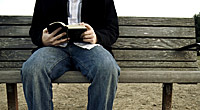 God will free you if you just ask
Personal Help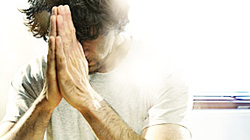 Do you need help being freed from your prisons? We have trained followers of Jesus who can help you figure it out! Click here to share your story with us. You will hear from someone shortly.
Prayer Points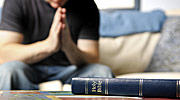 Will you pray this week:
• God will show you what your prisons are
• you will be freed from your prisons
• people all over the world will see the prisons around them and come to God to free them

GodLife Family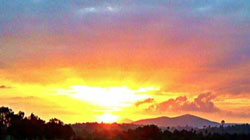 Where can you go online to talk about your fears and freedom? Visit the GodLife Facebook Page where we can gather daily to share our stories, to express ourselves, and to pray for one another!